Colorado State SigEp History
Founded in 1905 at Colorado State University, we were chartered by the Sigma Phi Epsilon national fraternity on Nov. 27th, 1915. SigEp exists to Build Balanced Men.

We are a group men who are selfless and committed to improving our community, our university, our fraternity, and ourselves. 121 East Lake Street has been our home since 1935.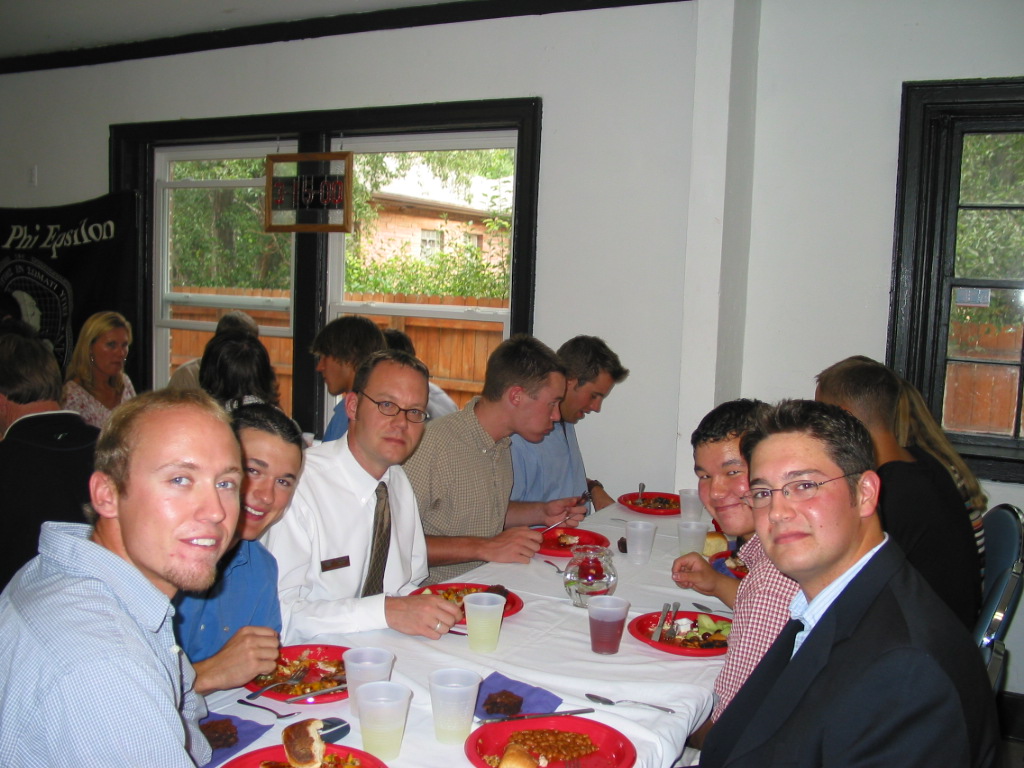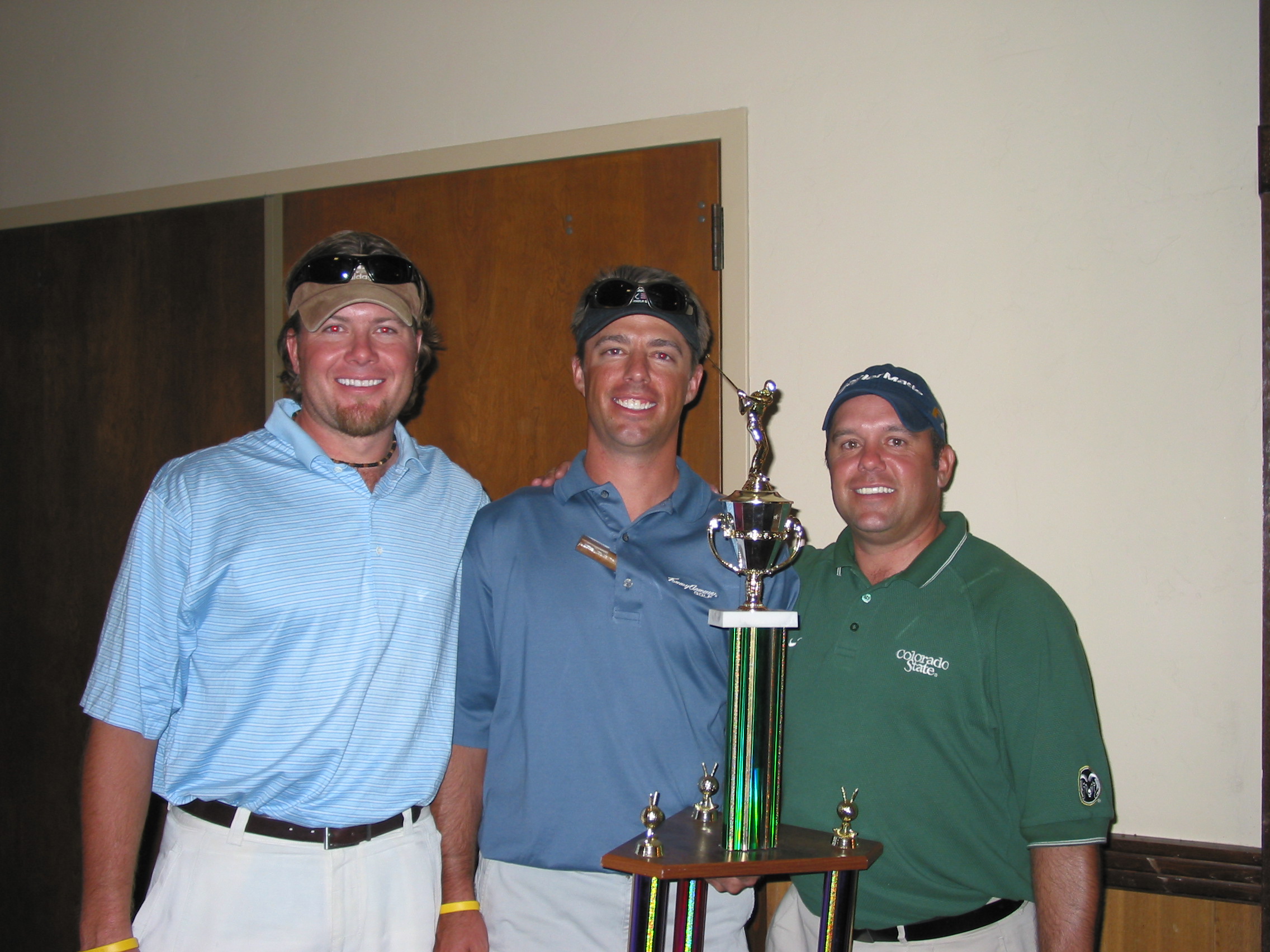 SigEp has many great traditions, events, and opportunities for members. Members are fortunate to be eligible for great scholarships each year from the SigEp Educational Foundation like the Saylor and Bradford Scholarships. The Chapter works on exciting philanthropies every year that make a difference in the community, like the Holiday Toy Drive and Light Show at our 121 East Lake St Chapter Home.
Great social events like Homecoming, Flower Dance, and more give members an opportunity to unwind after a focused week in the classroom. The undergraduate chapter is represented by many Distinguished Alumni and supported with time, advice, and gifts by dedicated volunteers on the Alumni & Volunteer Committee, House Corporation Board of Directors, and the alumni body at large.
Chapter: Sigma Phi Epsilon, Colorado Gamma Chapter
Institution: Colorado State University (CSU) / Colorado A&M / Colorado Agricultural College (C.A.C.)
Location: Fort Collins, Colorado
Founded: 1905
Royal and Infernal Order of Independent Tree Apes (1905 - 1911)
Tau Alpha (1911 - 1915)
Sigma Phi Epsilon, Colorado Gamma Chapter (Nov 27, 1915 - 2013)
Alumni & Chapter Newsletter: The Spear (published since 1949)
Executive Officers and Key Roles: Please see the list of Leaders
Distinguished Alumni: Please see the Distinguished Alumni list
Awards and Recognition: Awards page
Addresses:
602 South College (1912 - 1922)

[uncofirmed address]

402 Remington St (1922 - 1935)

[previously documented as 912 Remington, corrected in 2010]

121 East Lake St (1935 - 2013)

121 E Lake St was built in 1929 and Sigma Phi Epsilon purchased it from the Lambda Chi Alpha chapter at Colorado State in 1935. The kitchen and Presidential Suite were added in 1958.
The Tree Apes (1905 - 1911)
Colorado Agricultural College (C.A.C.)
Colors: Blood Red & Funeral Black
Motto: "Wa-ah!"
"The Tree-Apes were first organized by Aggie student J.E. Leiper who had been about one year away from home influences and was then forty miles from civilization, or in other words in the wilds of Estes Park. Under these conditions this great founder of the Apes was suddenly seized by a wonderful idea and this was expanded into the Royal and Infernal Order of Independent Tree-Apes."
Tau Alpha (1911 - 1915)
Colorado Agricultural College (C.A.C.)
Colors: Red & Black
Flower: American Beauty Rose
By 1911 the Tree Apes had changed our name to Tau Alpha (Alpha Chapter), also a local C.A.C. fraternity. The Tree Apes appeared to envision growing into a new National Fraternity based on the Alpha Chapter designation on our page in the 1916 Silver Spruce Yearbook.

With newly chartered Sigma Phi Epsilon chapters at the University of Colorado and the University of Denver nearby, the men of Tau Alpha soon petitioned Sigma Phi Epsilon National Fraternity Headquarters to become the third SigEp chapter in Colorado.

Note: The content deadline for the 1916 Silver Spruce Yearbook passed before Tau Alpha was re-chartered as the Colorado Gamma Chapter of Sigma Phi Epsilon in November, 1915.
Sigma Phi Epsilon, Colorado Gamma chapter (1915 - 2013)
Institution: Colorado Agricultural College (C.A.C.) / Colorado A&M / Colorado State University (CSU)
Colors: Purple and Red
Flower: Violet and Dark Red Rose
After a decade of transformation, our fraternity became the Colorado Gamma Chapter of Sigma Phi Epsilon on November 27th, 1915 and we changed our name for the last time. As we approach 100 years as a SigEp chapter and share some information about the great men and great achievements of Co Gamma, we are also proud of our heritage prior to chartering as a Sigma Phi Epsilon Chapter.

The High Limb Tree Ape J.E. Leiper first brought a group of men together at CSU in the name of brotherhood in 1905 and set in motion an incredible organization with a rich history. Our Tree Ape brothers recognized the need to formalize the brotherhood and the growth of Greek Letter organizations in Colorado while leading our fraternity through a critical time as we re-named our fraternity Tau Alpha and developed relationships with a growing national fraternity in Sigma Phi Epsilon.

Our brothers of Tau Alpha surely could not have envisioned that their effort to re-charter as the Colorado Gamma Chapter of Sigma Phi Epsilon would lead to 100 more years of brotherhood in Fort Collins and tremendous achievements by 2,300+ brothers, thanks in no small part to the growth and development they experienced as brothers. With that, we proudly share some history of our Colorado Gamma years below...
When CSU SigEp Was Chartered ...
The world was a very different place in 1915 when SigEp was chartered at Colorado State University. Below are some interesting facts and notes of what was going on in the world in 1915.
After a population boom that began around 1900, the population of Fort Collins reached 8,500 in 1915.
Babe Ruth was a standout pitcher for the Boston Red Sox during his second year in the Major Leagues. Ruth hit his first four home runs in 1915 and did not put on a Yankee uniform until 5 years later.
Charlie Chaplin was a new motion picture star after his first films in 1914 quickly gained popularity.
The RMS Lusitania was torpedoed by a German U-Boat; turning public opinion against Germany and proved to be instrumental in bringing the US into WWI.
There were hundreds of local time zones in the United States. The four standard time zones and daylight savings time would not be established for three more years by the Standard Time Act of 1918.
CSU SigEp Charter Members
Wallace Kirk Morrison
James Harlan Bush Jr.
Sidney Price Bull
William Clinton Nye
Herman Fauber
Henry Lewis Nichols
Elbert Ervin Husted
William Pearl Yetter Jr.
Paul Goerge Hardie
Edwin Conrad Johnson
James Ezekial Morrison
Homer Doc Graham
Harold Starr Wright
William Godfrey Briggs
Leo Cates Antles
Lewis Francis Schiele
Clark Hartman Alford
Ivan Morrison Patten
Edward Surrel Murray
Henry Morse Cowgill
Landmark CSU SigEp Pin Numbers
Pin
1
100
200
300
400
500
600
700
800
900
1000
1100
1200
1300
1400
1500
1600
1700
1800
1900
2000
2100
2200
2300
2400
Brother
Wallace Morrison
Rex Worrall
Ralph Barnhart
John Linsley
John Weihing
John Magill
Eugene Gingery
Ronald Rieke
Duane Rennels
Kenneth Broadhurst
William Bennet
William Sanden
Brad Inman
Collin Thompson
Tom Flemmer
Chuck Iden
Joel Waneka
Bruce Huntley
Nick Capra
Justin Bader
Nick Wasser
Scott Harris
David Smith
Andrew Dibala
Kevin Dibala
Class
1916
1924
1930
1939
1942
1949
1951
1953
1957
1961
1963
1969
1973
1979
1981
1986
1986
1990
1993
1996
1998
2000
2006
2011
2013
Colorado State University Greek Life History
Greek Life was officially recognized/installed at Colorado Agricultural College (Colorado State University) in the Fall of 1915. There were a handful of local fraternities that developed prior to 1915 before Greek Life was officially recognized at the college.
The Alpha Kappa Epsilon local fraternity was founded in 1903 and chartered as the Sigma Nu National Fraternity Delta Rho Chapter (1915-2000, 2008-present) in the Fall of 1915. The Tau Alpha local fraternity (previously Royal and Infernal Order of Tree Apes) was founded in 1905 and chartered as Sigma Phi Epsilon's Colorado Gamma Chapter (1915-2013) in the Fall of 1915 as well. The Gamma Phi Beta National Sorority was the third Greek chapter chartered (previously the Tau Kappa Sigma local sorority) in 1915.

The "Fort Collins Triad" of Sigma Nu, Sigma Phi Epsilon, and Gamma Phi Beta comprised the original Colorado Agricultural College (C.A.C.) recognized Greek Life organizations by the end of the Fall 1915 semester.1
 
References
1 Colorado State University Silver Spruce Yearbook, 1933. Installation of Aggie Greeks. pg 294.
Special Thanks to Pat Walker, Fort Collins Museum Research Assistant, for her invaluable assistance in fully documenting the history of our fraternity!